The Band
Established in 2004 Blue Holler is South Georgia and North Florida's award-winning premier acoustic Bluegrass band.  
Recently, Blue Holler was honored with 6th place in the 37th Annual SPBGMA International Band Competition in Nashville, Tn.  on February 2, 2020.  This was the first major competition in which we have participated and it was an awesome experience meeting and competing with 20 amazing Bluegrass bands from the United States
As a regional band Blue Holler has gained recognition through the southern regions and continues to gain fans from every venue they play.  Over the past few years Blue Holler has expanded their reach into North Georgia and into South Florida and continues to expand into other regions throughout the area. 
The Blue Holler Band is rooted in traditional bluegrass music influenced from artists such as Earl Scruggs, Bill Monroe, Jimmy Martin and Tony Rice which provides the foundation of Blue Holler's sound.
Blue Holler Band features
Brandon Gandy     /  Banjo and vocals
Brandon Taylor    /  Guitar and vocals
Marshall Roberts /  Mandolin and vocals
Skylar Gandy       /   Fiddle and vocals
Seabie Ewer         /   Bass and vocals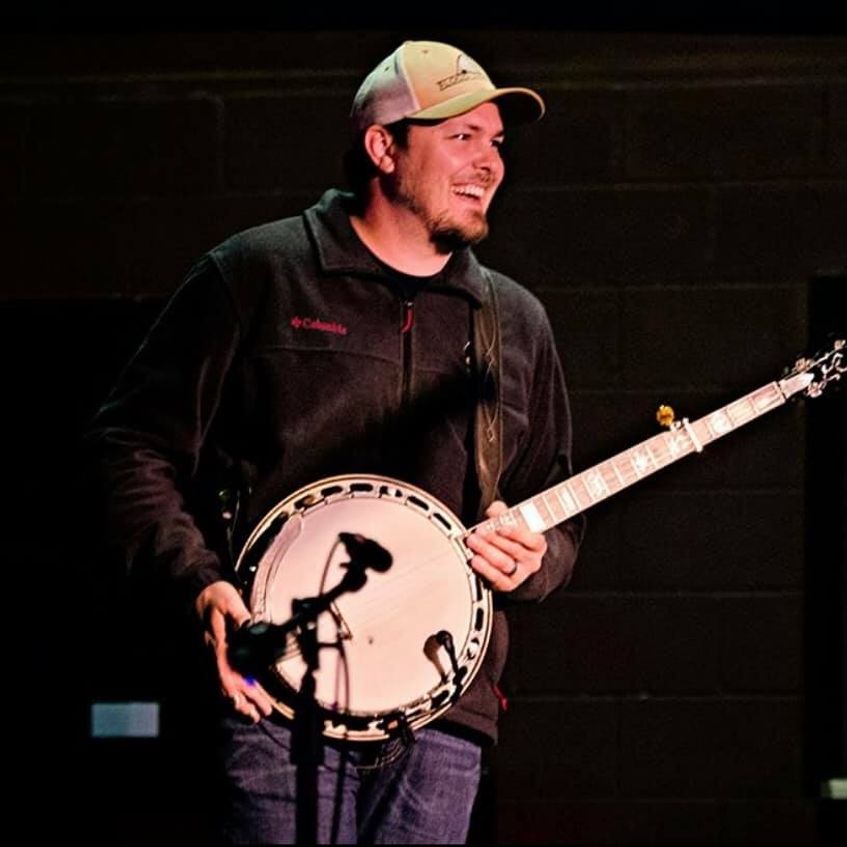 Brandon Gandy
Banjo & Vocals
Brandon started playing banjo at the age of 13 and has since fallen in love with bluegrass music. Brandon captured the "Georgia State Banjo Champion" award at an early age and has excelled ever since.
Brandon was honored on October 29, 2023 to be inducted into the Georgia Country Music Hall of Fame a well deserved accolade.
He credits his family for helping to stoke the fire for his love of bluegrass. His mother, Tammy, was well versed in bluegrass and helped introduce him to the first generation masters of the craft.
Also, his uncle, Bill (Bubba) Latham, was a huge influence on his early playing. Bill was always ready to jam and Brandon spent his early years performing together with his uncle. Brandon's major banjo influences are J.D. Crowe, Sammy Shelor, Ron Block, Chris Warner and many more.
Brandon says his favorite part of playing this music is being able to play it with some of his closest friends and family. "Blue Holler is not only a band, it's a group of my best friends and we just happen to make good music together"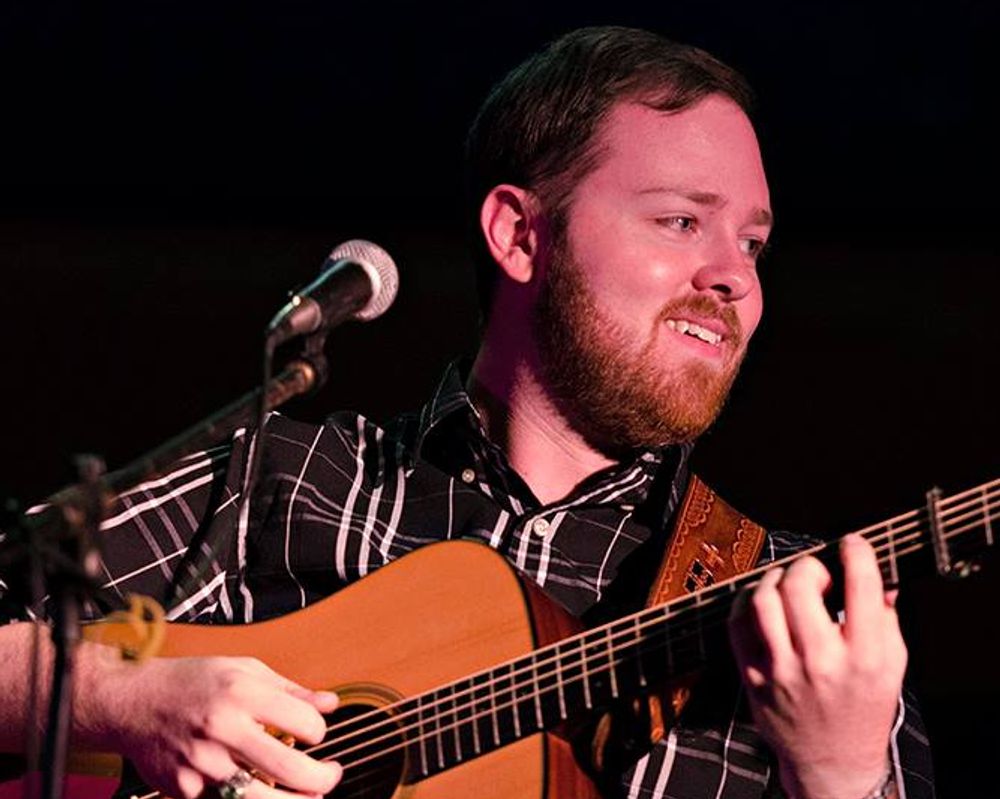 Brandon Taylor
Guitar & Vocals
Brandon started playing guitar at the age of 12. He credits his Uncle Ray with introducing him to bluegrass music which kindled his desire to pursue playing bluegrass guitar. Brandon's mother, who is an accomplished pianist, also helped with developing his musical ear.
Brandon was honored on October 29, 2023 to be inducted into the Georgia Country Music Hall of Fame a well deserved accolade.
Brandon's influences are Bryan Sutton, Tim Stafford, and Mike Riddle. James Alan Shelton was another huge influence during his time learning the guitar.
Brandon would like to "thank the Lord for giving me the ability to play music and meet some of the best people in the world!" Blue holler is very lucky to have, what we feel, is one of the best lead/rhythm guitarists in the region! Come out and meet Brandon at a show near you!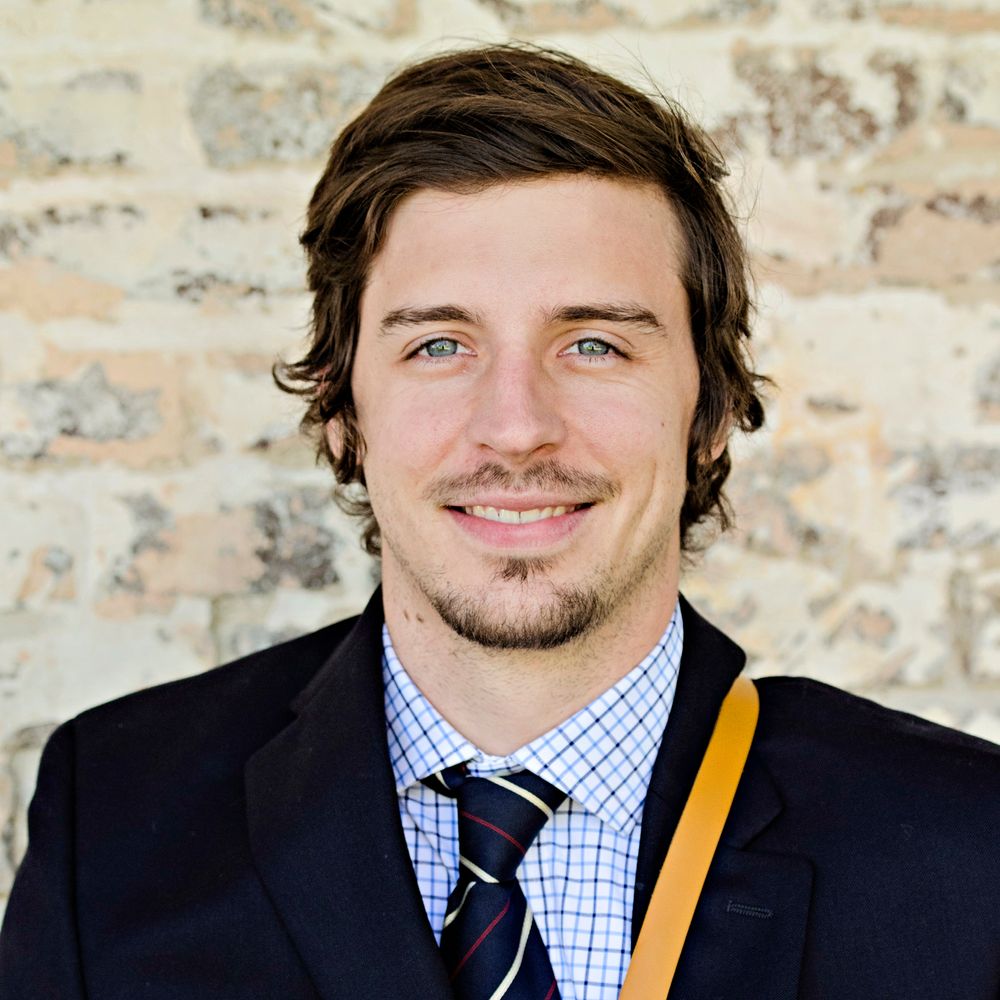 Marshall Roberts
Mandolin & Vocals
Marshall  lives in Tallahassee, Fl. and is a professional combo pipe welder by trade, a God fearing Christian, a true and proud American and an aspiring Bluegrass musician.  He loves The Lord, his family, beautiful Girlfriend Madison, their  dogs Tally and Harley, Baseball, Welding, Hunting and of course, pickin' Bluegrass every chance he gets!
First and foremost, he undoubtedly credits his Father Tommy Roberts Jr., who himself is a fantastic musician and singer in his own right, as his primary influence as to why he  took interest in playing and singing in the first place.
Marshall was introduced to all of the founders of Bluegrass  at the age of 9, who are also big time influences. Names such as Bill Monroe, Flatt and Scruggs, The Stanley Brothers, Doc Watson, Ricky  Skaggs and Kentucky Thunder (still his favorites today aside from his Pops), Alison Krauss and Union Station, Tony Rice, Blue Highway, Bela Fleck, Sam Bush, J. D. Crowe, Stuart Duncan, Craig Duncan, Bryan Sutton, Jim Van Cleve and David Grier. Though these are some he grew up listening to, they're still all favorites  today. Other favorites include groups from the more recent generations such as The Boxcars, Lonesome River Band, recent versions of DLQS, Monroeville and on down the line!
Marshall has loved music since he  was very young … especially  Bluegrass music. Around the age of 12 his Dad surprised him with a mandolin. It wasn't long before Marshall started singing as well as playing the guitar and the mandolin.
Marshall met the Blue Holler boys at a Bluegrass music festival where they broke into a jam and a few weeks later joined the band as mandolin player and vocalists.
"I praise The Lord for the journey he has led me through to get me to this point in my life." "It's  my hope that folks will read this to find out when you put your faith in Jesus Christ, there is always a blessing waiting just around the corner."
Marshall was honored on October 29, 2023 to be inducted into the Georgia Country Music Hall of Fame a well deserved accolade.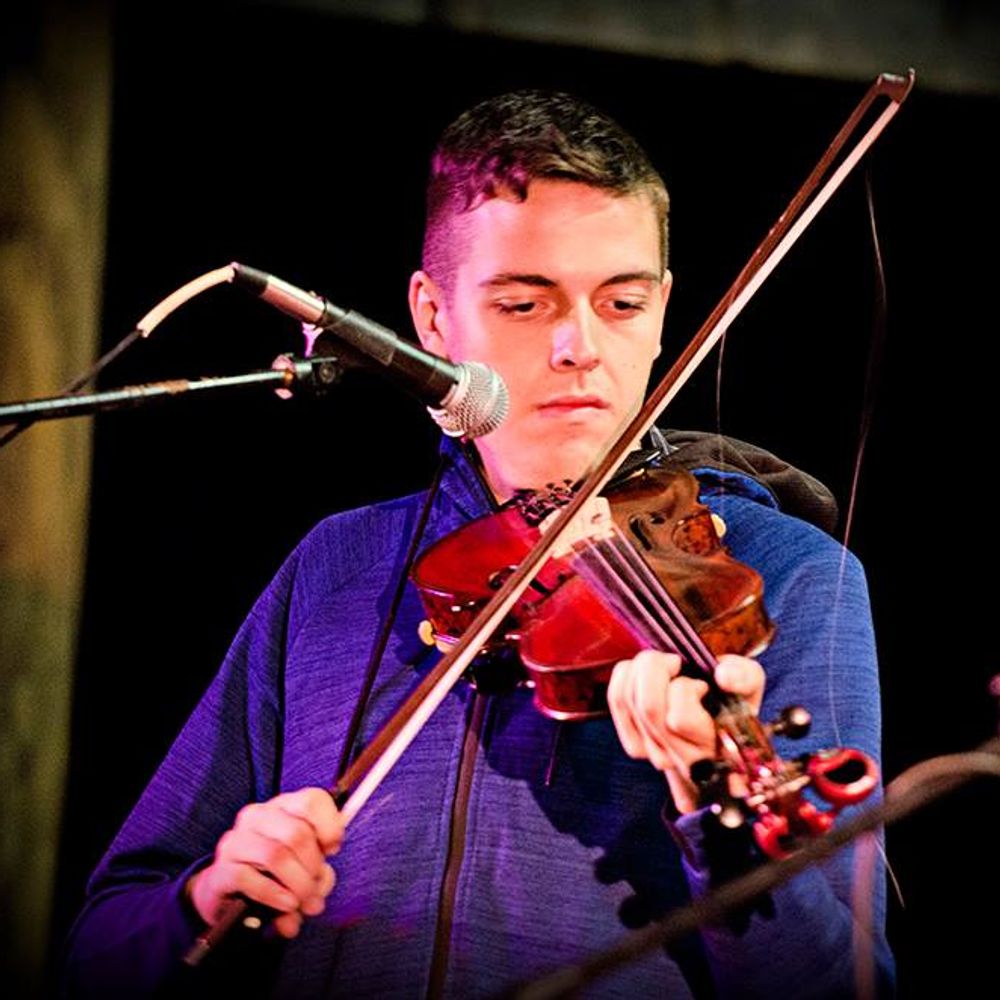 Skylar Gandy
fiddle & Vocals
Skylar started playing fiddle at the age of 7. Skylar won the "Georga State Fiddle Championship" at age 12 and continues to caputre the attention of everyone that sees him perform with his style and technique.
Skylar grew interested in bluegrass and music in general once his older brother Brandon picked up the banjo and he wanted in on some of the fun too.
Just like Brandon, Skylar was influenced by his family in the roots of bluegrass and kept right up with his older brother when it comes to the passion he has for the music. Skylar also credits Jim Van Cleve, Bobby Hicks & Aubrey Haynie as some of his biggest influences on the fiddle, amongst numerous artists across various genres that helped mold Skylar as a musician and vocalist.
"I love everything about music, and appreciate the impact it has had on me throughout my life, and I'm just thankful to be able to enjoy music with this group of guys who appreciate it as much as I do"
Skylar was honored on October 29, 2023 to be inducted into the Georgia Country Music Hall of Fame a well deserved accolade.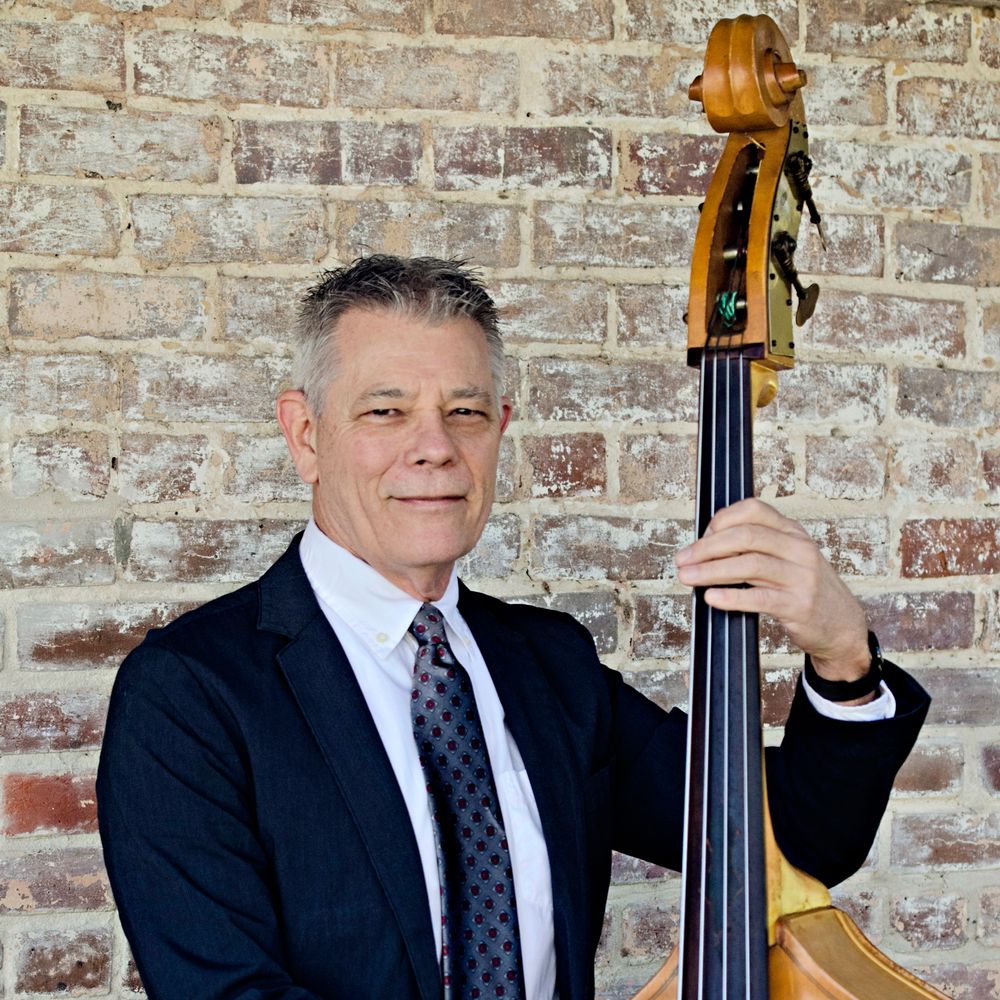 Seabie Ewer
Bass & vocals
Seabie is from Moultrie, Georgia, and has played in bands of different types throughout his life. He started playing guitar at age 11 with his Church youth group and has continued to play in various capacities in Blue Holler and several other groups with in South Georgia.  Seabie plays bass for Blue Holler but also plays guitar, dobro, banjo, mandolin, and probably some other things we haven't yet discovered.
At 18 years old, Seabie won a local talent show sponsored by the Moultrie Chamber of Commerce and in 2016 was inducted into the "Atlanta Country Music Hall of Fame".
In 2019 Seabie had the privilege to be inducted into the "Georgia Country Music Hall of Fame".  He is very humbled to represent South Georgia in these organizations for the recognition of his passion and commitment for promoting and carry on  Bluegrass music in South Georgia for many years.  
He recorded and mixed Blue Holler's latest self titled CD in his studio as well as many other bands though out the years.
 Seabie scouts a lot of material for Blue Holler as well as writes some great original music. He sings lead on a number of songs and can fill in any harmony part when necessary.
Seabie attributes his love for music to his Grandmother Lois Ewer who sat him on the piano bench next to her when she played all those old hymns and they would sing hymn after hymn. 
Come out to a Blue Holler show near you to meet Seabie and the rest of the band!